Virtual and In-Person Health Coaching Services
Our  services are designed to help you live, eat, think and move with purpose and health. Whether it's meeting you at the grocery store, doing a pantry makeover, or connecting and having the accountability to make the lifestyle changes that you need to make- our goal is to meet you where you are at and help you set goals to improve your health.
In your home
Go over the basics of reading a label and ingredients to avoid. Then get a jump start on finding healthy affordable alternatives. Tailored for you with recipes to follow. 90 minutes for $95
At Your Place of Business
Healthy Employees are happy and more productive. Offer a Lunch and Learn for your employees once or twice a year to inspire them and encourage them toward making healthy lifestyle decisions.
Personalized for You
Sometimes you just need someone to connect with, send you recipes, call from the grocery store and keep you accountable. If you are looking to make lifestyle changes you don't have to do it alone.
Mental Health
Sometimes we need a little extra help with our thought life on the road to healing, this is where Healthoot therapy services come in. Remote services are available: individual or couples therapy.
Healthoot's Other Services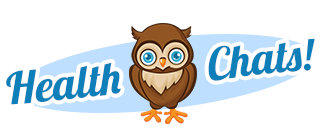 Health Chats offer something for every season! Get together with some friends and host a party at your house and get some tips for the upcoming season. These topics are great for our "Wine and Wellness"
Health Chat Topics:
Healthy Back-to-School  –  How to make school lunches fun and healthy.
Flu Free Fall   –  This class is an opportunity to brush up on how to use food as medicine and give you some practical tips for keeping yourself healthy throughout cold and flu season.
Spring is in the Air  –  We know how hard it is to go to parties and still eat healthy foods. This class gives you the opportunity to try healthy appetizers and give you some ideas for your next get together.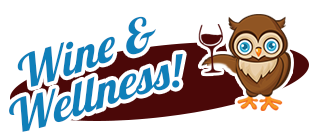 Wine and Wellness is a chance to catch a breath, relax, share tips among friends and leave with great ideas on nutrition and good health.

Did you know that your community and circle of friends are largely impactful in whether you will maintain your health goals? Host an evening with wine and wellness to begin building your healthy community today! People will gladly invest $20 in a candle party, why not invest the same into building a supportive tribe and having fun while doing it. You and your pals will leave with some recipes and goals to work toward with each other. No wine? No problem. Lets have coffee or tea instead. Want to do something active instead? Go on a hike, have a health chat and leave with goals with your friends? Let's do it! Call now for more information or email: Jaime@Healthoot.com
I wanted to send you a quick thank you for the positive impact you have had on my family's health. The education you have given me on the importance of reading labels and being fully aware of what I am buying at the grocery store have been so impactful. Since our pantry consultation, I have made simple, but very effective, changes. I am so much more aware of what I am buying at the store, and what I am putting in my children's mouths. I have successfully, and easily, incorporated more whole foods in my children's daily diet. It is such a relief to have followed your advice! You have helped me make simple, easy changes that have had such a positive impact on our family's daily eating habits. I can honestly tell you their daily fruit and vegetable intake has doubled with your guidance – thank you!

I love that everything you educated me on was so simple to implement. I didn't have to start over and throw everything out in my pantry; the changes that I have made were painless, but so effective. I am so grateful for your guidance.

On a side note, you have such a personal touch in your teaching style. It is so clear you have a mission to help others help themselves. You have armed me with knowledge and given me a reality check that I am the gatekeeper for my family's eating habits. I understand more now than ever, that the choices I make for my kids, and the habits I model for them, will be with them for rest of their lives, good or bad – and its up to me to make it good!